Online DOT Medical Examiner Training
Critical DOT Training to Pass Your Exam on the first try!
Perfect for Those Seeking the NRCME 10 Year Recertification or Initial Certification
** If you purchased with the Flexiquiz portal, click here to login instead.
Valid for DCs, MDs, DOs, NPs, APN/APRNs, & PAs | Same Day Certificate & Proof of Participation
6 PACE Chiropractic CE credits, 6 AMA PRA Category 1 Credit(s)™ or ANCC
Those who have taken our DOT training course frequently reach out regarding their results. They have indicated that the exam is different than their original exam they had taken 10 years ago. Both our DOT training platform and the NRCME study guide cover these changes in detail!
10 Year Recertification - What has Changed?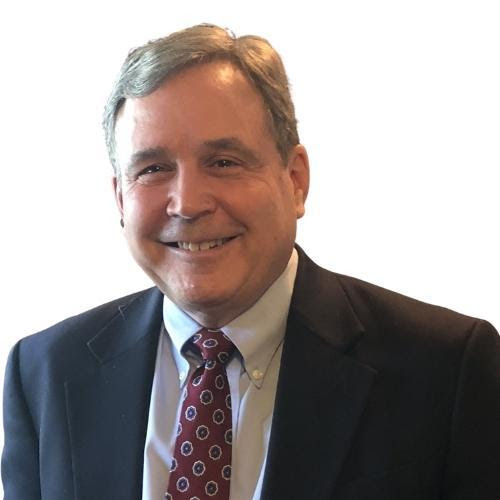 NRCME Trainer & FMCSA Training
Dr. David Thorpe is President of Pass My Physical and has worked in occupational medicine for over 30 years, was involved with the development of the National Registry of Certified Medical Examiners (NRCME), and has trained greater than 5000 medical examiners to prepare them to sit for the NRCME certification examination. David is considered a DOT Medical subject matter expert. 
Important Update for 10 Year NRCME Recertification
Prevent removal from the NRCME for those with expiring certificates
Any CME with a 2023 expiration date will a graduated date* to complete recertification training and pass the recertification test.
If you have a 2024 expiration date will have until your expiration date to complete recertification training and pass the test.
2025 and beyond will have until their expiration date to recertify and pass the NRCME recertification test.
* Graduated 2023 Schedule is based on the month of your certification expiration date in 2023. January 2023 – add 12 months to your expiration date. February 2023 – add 11 months. March 2023 – add 10 months. April 2023 – add 9 months. May 2023 – add 8 months. June 2023 – add 7 months. July 2023 – add 6 months. August 2023 – add 5 months. September 2023 – add 4 months. October 2023 – add 3 months. November 2023 – add 2 months. December 2023 – add 1 month. For 2024 and beyond, you must complete training and recertify by your expiration date!
Why the DOT PHysical Accredited Training Program?
Multiple tools to help you Learn and retain the knowledge you need.
What REAL Medical Examiners are saying
I have not taken the 10-year RECERT FMCSA exam yet, but I have taken 2 other FMCSA prep courses and signed up for the PASS My Physical Recert Training last week. Just to take this course to be a better FMCSA examiner is worth it! I love the interactive format as it helps to recall and remember the most current information. The other training did not offer this reinforcement. I highly recommend this training as I already feel better prepared for the RECERT test, but more importantly to make better decisions for the drivers that we examine each day. Thank you, Dr.Thorpe!
Thank you for your help! I have been doing your course almost daily. I find it very informative and actually fun. The questions are challenging and the answers informative. The way you have laid it out keeps it from being boring or even feeling like you are studying. It feels more like playing a challenging game. Again thanks for all your help
Thank you for the outstanding course, review and testing. It really helped me learn how to retake tests and read through the questions carefully and solidify the knowledge base. Taking the tests is a learning experience due to the outstanding realistic scenarios and CDL driver presentations.
Thank you for your assistance in helping me to complete this NRCME certification. I apologize for the repeated emails seeking your help, thank you for being helpful and gentle with me. My certification has been approved. Also, I found your course to be much more informative and user friendly than others (compared to NADME). I appreciate your help.
DOT / NRCME Accredited Training Program
This course is the most up to date and current course available, and is designed as a Exam Prep course for those who are preparing to take the certification exam so that they can be listed on the National Registry of Certified Medical Examiners or NRCME.
5 separate Modules, 6 hours total.
This complete course was prepared so that all defined categories identified by the National Registry as being critical to the Certified Medical Examiner and specifically identified as areas to be tested, are organized separately and contain regulatory and advisory guidance for specifically defined conditions, their treatment, required testing, and defined physical examination criteria.
Exceeds FMCSA core curriculum requirements established by the Federal Motor Carrier Safety Administration!
The separate categories are organized as follows:
The Healthy Driver Physical and Certification
Regulations to remember
Documentation
Certification Periods
Waiting Periods
Required Medical Clearance
Required and Recommended Testing
Counseling Requirements
Waivers, Exemptions and SPE
Disqualifying Conditions (Temporary and Permanent)
Disqualifying Medications and Medications of Concern
Included with this course:
Five Modules each lasting a little over an hour each with section quizzes available on-demand.
The NRCME Study Guide Workbook to be downloaded:

Allows you to follow along your video training and take notes. Parts that are in bold print have actually appeared on one or more versions of the exam.
Truck driver job description outlining their requirements and responsibilities and Hours of Service requirements.
An "information recall" section to help you remember key information necessary to pass your exam.  Includes answers and reasoning.
Practice Scenarios
One complete 120 question practice test allowing you to take an actual exam in written form (also available to you online should you choose to take it that way).  Includes answers and reasoning.

Access to greater than 200 practice questions to help prepare you for the exam or test your knowledge.  Access allowed for up to 1-year.
Access to up to three (3) complete practice test (120 questions and timed for 2 hours) available online.  You will be able to test your skill when you think you are ready!
Additional downloads to include:

Course slide presentation
MCSA 5875 and 5876 forms
MCSA ITDM 5870 form
MCSA 5871 form

3 months use of DOTInsight Premium for only $3.

Access to current regs and guidelines for specific medical conditions to help you prepare for your exam!
Access to the Premium Webinar library for on demand advanced training webinars for medical examiners on specific medical topics. Learn the best practice approach in dealing with specific medical categories.
This course is jointly approved through the Postgraduate Institute of Medicine (PIM) and Providers of Accredited Chiropractic Education (PACE) of the Federation for Chiropractic Licensing Boards (FCLB) in up to 38 States (See Link Below).


Earn 6 AMA PRA Category 1 Credit(s)TM, ANCC, or 6 Chiropractic PACE approved Credits (state dependent).
Pace Pre-approved States: https://pacex.fclb.org/pages/BoardRequirements.php
In support of improving patient care, this activity has been planned and implemented by the Postgraduate Institute for Medicine and Pass My Physical. Postgraduate Institute for Medicine is jointly accredited by the Accreditation Council for Continuing Medical Education (ACCME), the Accreditation Council for Pharmacy Education (ACPE), and the American Nurses Credentialing Center (ANCC), to provide continuing education for the healthcare team. They can be contacted by calling 1-800-423-3576.