Pass My Physical Basic for Medical Examiners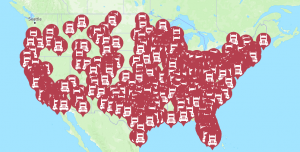 Still use paper exam forms and certificates? Looking to increase the number of DOT Physicals you provide? Interested in advanced training and easy access to regulations and guidance? You're in luck, for only $99/year you can join Pass My Physical Basic for Medical Examiners. Benefits include:
FREE listing in the PMP National Network.
FREE advanced training for member DOT Medical Examiners.
FREE mobile app for all drivers.
FREE access to driver's pre-filled DOT exam form.
FREE marketing services for your exam location.
FREE access to all regulations and guidance.
Your clinics will be listed within our search results for our iPhone, iPad, and Android apps.
Medical Examiner EHR Platform by Pass My Physical
Pass My Physical is dedicated to providing a system that connects all parties involved in the DOT Physical process. By connecting drivers, medical examiners, and motor carriers (when applicable), Pass My Physical is driving the DOT Physical exam process forward to a more efficient, reliable process. Coming in early 2019, Pass My Physical will be release a Medical Examiner EHR platform that will allow drivers to find a medical examiner near them, request an appointment, and send their DOT Exam form DIRECTLY to you, the medical examiner. Through Pass My Physical's driver solution, your patients will come to you prepared, with proper clearance letters, and with the appropriate information already available through your Pass My Physical EHR Platform.
Pass My Physical's EHR Platform is a direction driven application, which will in turn help guide medical examiners to a more consistent and reliable DOT Physical Examination. In addition to providing an easy, secure way to transfer data between driver's and medical examiners, the Medical Examiner EHR Platform will automatically submit the results to FMCSA, saving you time and money daily by eliminating the need for manual reporting.
If you have questions about our upcoming system, please contact us through our website.
Call for discounted pre-launch pricing!
COMING LATE FIRST QUARTER 2019