Peripheral Neuropathy Medical Clearance Letter
Peripheral Neuropathy Medical Clearance Letter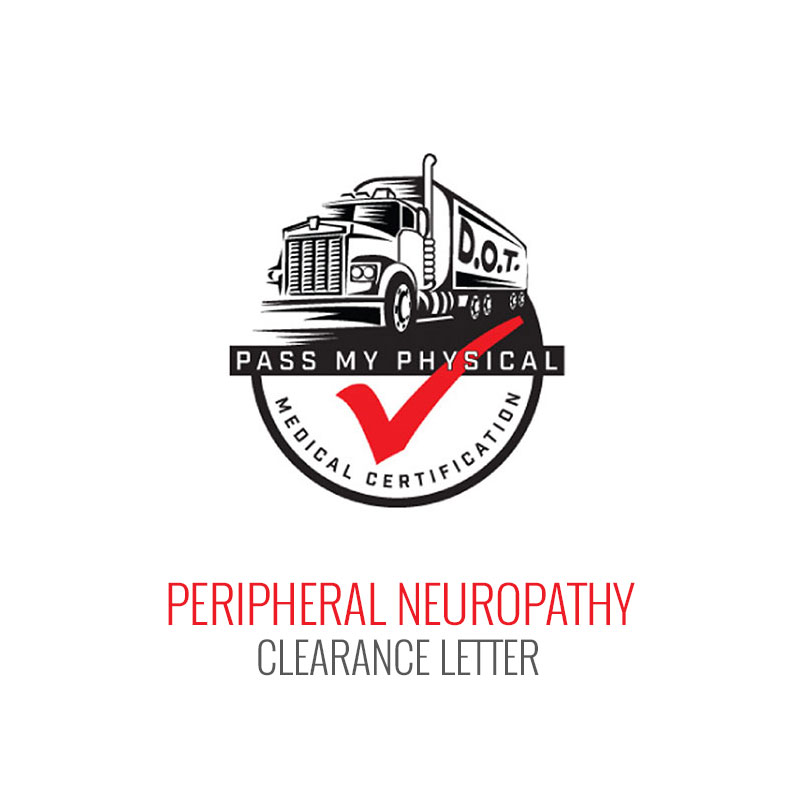 PERIPHERAL NEUROPATHY
Minimize delays for medical certification! Streamline the overall process of obtaining medical clearance if you have angina. Access the Angina Medical Clearance Letter you need so you can provide it to your treating provider to fill out beforehand, then take it with you to your DOT physical examination by a Certified Medical Examiner (CME). Easy, fast, and convenient!
This medical clearance letter provides the treating provider with all information relating to the medical condition and the requirements for certification for a driver. When all of the requirements listed have been met, the provider simply has to sign off and return the letter to you or to the CME performing your exam.
How does it work? Add the letter to your cart. IMPORTANT! DOWNLOAD the clearance letter immediately following payment. Single attempt to download. Opportunity to download expires in 24 hours.
https://passmyphysical.com/wp-content/uploads/2019/03/logo-home-passmyphysical-1-300x104.jpg
0
0
https://passmyphysical.com/wp-content/uploads/2019/03/logo-home-passmyphysical-1-300x104.jpg
2018-04-12 15:47:17
2019-11-10 19:21:14
Peripheral Neuropathy Medical Clearance Letter