Driver's Job Description (Use with a Medical Clearance Letter)
Driver's Job Description (Use with a Medical Clearance Letter)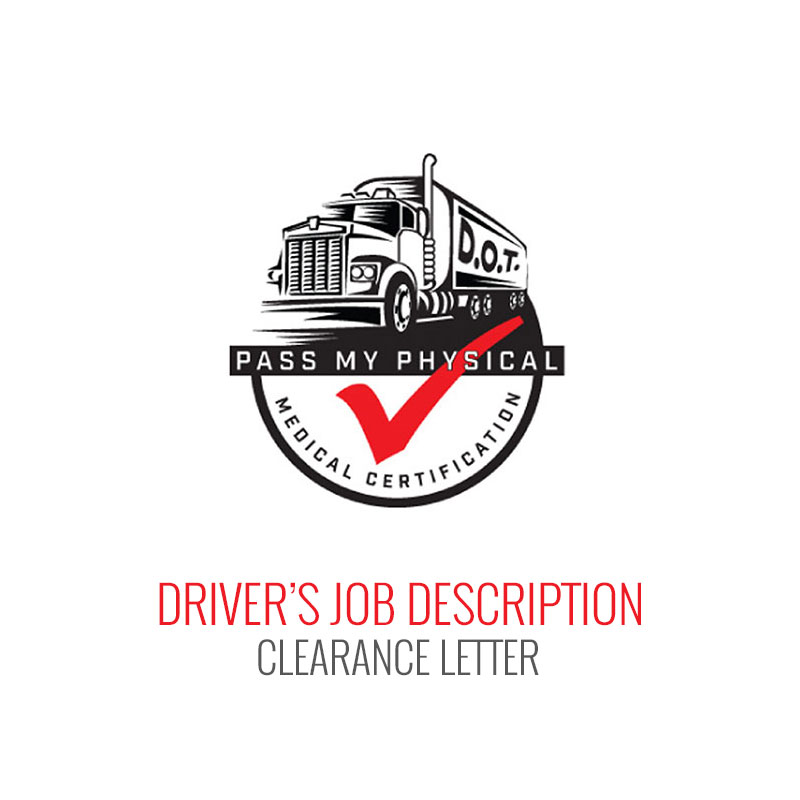 Driver's Job Description Letter for use with any Medical Clearance Letter.
For use when a Medical Condition(s) exists. The 'Job Description Letter' provides the treating provider and the Certified Medical Examiner (CME) with the information needed to facilitate the determination about driver-qualification to operate a commercial vehicle.
Streamline or expedite the process for obtaining medical clearance for a medical condition by including this letter with any medical clearance letter, giving both letters to your treating/prescribing physician(for medical conditions/medications) prior to your DOT physical examination. Have the treating/prescribing physician complete the necessary information for clearance before you appear for your DOT physical. Once the treating/prescribing physician for your condition(s) ensures you meet requirements for performing the driver's job safely, provide the completed forms to the Certified Medical Examiner who will perform your DOT physical.
How does it work? Add the letter to your cart. IMPORTANT! DOWNLOAD the clearance letter immediately following payment. Single attempt to download. Opportunity to download expires in 24 hours.
https://passmyphysical.com/wp-content/uploads/2019/03/logo-home-passmyphysical-1-300x104.jpg
0
0
matt@mattcorley.biz
https://passmyphysical.com/wp-content/uploads/2019/03/logo-home-passmyphysical-1-300x104.jpg
matt@mattcorley.biz
2017-01-06 03:00:10
2019-11-10 19:19:31
Driver's Job Description (Use with a Medical Clearance Letter)